Staff and fieldwork update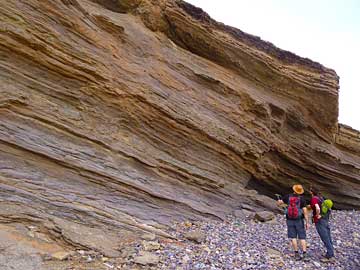 NARG PhD students Tim Luber and Angel Arantegui on Craima Beach, south of Agadir.
Tim Luber and Angel Aranegui have been undertaking their second field season in Morocco, working in the area to the north and south of Agadir.
There was some disruption due to the uncharacteristic bad weather, with flooding in many areas.
▲ Up to the top