NARG Field Workshop Morocco 2017
Field Workshop with NARG Sponsors, ONHYM and Collaborators.

North Africa Research Group
Agenda
Date: 07/05/17 - 13/05/17
This year's field workshop in Marrakech, Morocco was a great success and brought together sponsors of the North Africa Research Group, collaborating institutions and representatives of the National Office of Hydrocarbons and Mines - ONHYM. It included a one-day workshop showcasing current and previous work, fostering interesting discussions and further work. It was followed by a 6-day field trip concentrating on the Mesozoic succession of the Western High Atlas and the Essaouira - Agadir Basin.
We would like to thank all parties for their continued support and involvement.
Sponsors:
Cairn Energy: Andrew Dyson, Charlotte Moss, Brian Robertson

Chevron: William Cain III

Statoil: Mona Baumhoer, John Cody, Robert Forkner, Allard Martinius, Gregoire Messager, Ian Sharp and Rizky Amanda Syahrul
Woodside: Mark Lisk
Collaborating Universities, Institutions and Companies:
CNSOPB: Mark Deptuck and Kristopher Lee Kendell
Dalhousie Univ.: Ricardo Silva and Grant Wach
Genel: Ciftci Bozkurt
Maersk: Nadine Mader-Kayser
Sound Energy: John Argent
Univ. of Barcelona: Jaume Masip
Special Thanks to ONHYM: Mohamed Taki, Lahsen Aabi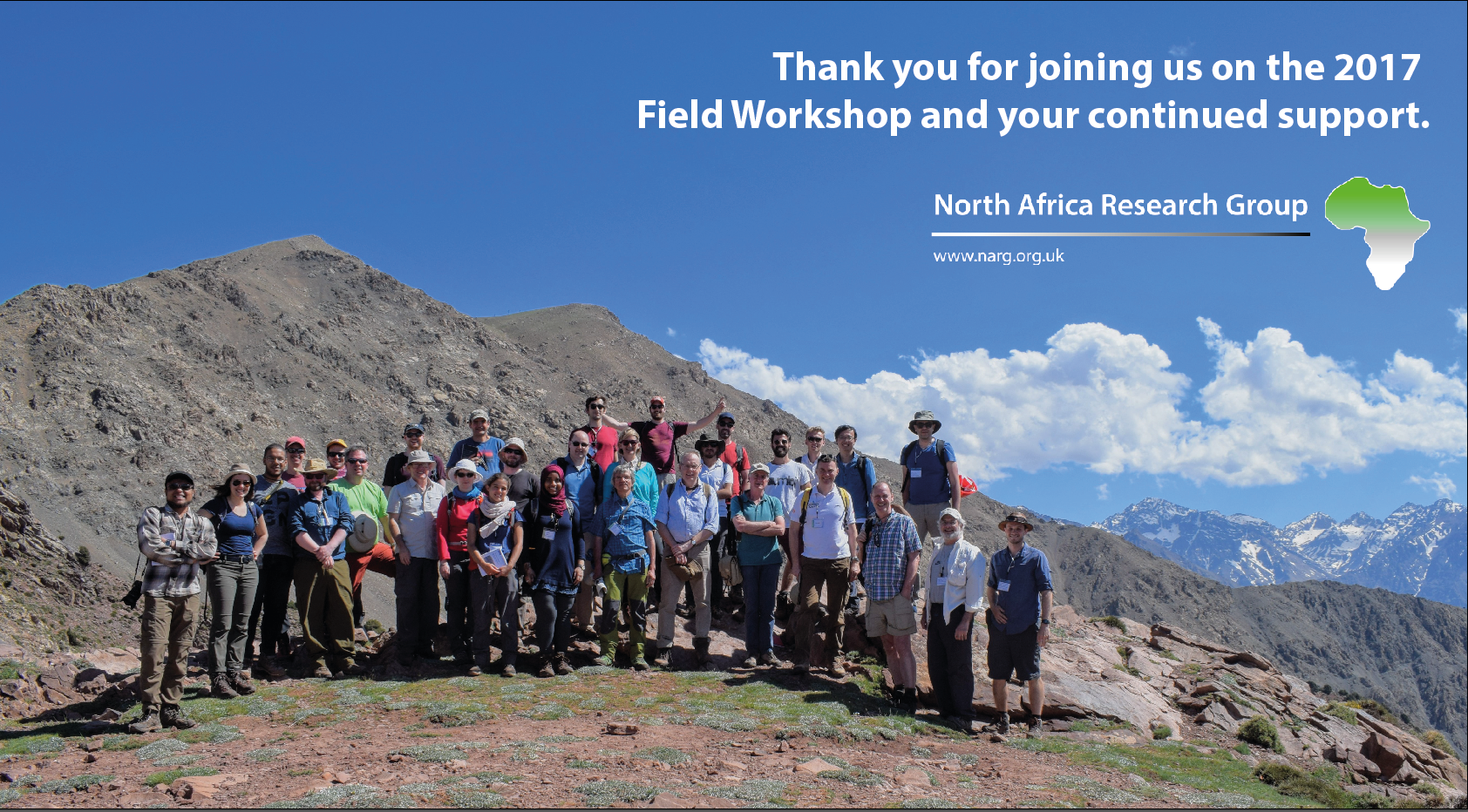 ▲ Up to the top