Jurassic Carbonate Project commences January 2015
A fully funded PhD studentship will start in January 2015, and aims to examine the extensive Jurassic carbonates along the Atlantic margin of western Morocco.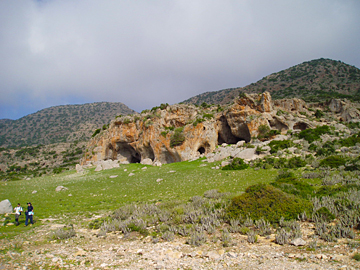 View of Jurassic referral buildup, on coast north of Agadir.
The study will focus on refining our understanding of the stratigraphic architecture, age relationships, paleogeography and facies trends in the basin.
A large part of the work will be outcrop-based, logging extensive sections, and conducting a regional stratigraphic-sedimentological study.
Results will be integrated with subsurface data, including seismic and well data. Over 25 applications were received for the PhD advert, and interviews will be held in late December.
Controls on stratigraphic development and reservoir distribution of shelf margin carbonates: Jurassic Atlantic margin - western Morocco.
▲ Up to the top